softcover book
Regular price
Sale price
$20.00
Unit price
per
Sale
Out of Stock
This the second volume of the Fiasco Playset Anthology! Inside, you'll find a lucky thirteen playsets—twelve that were good enough to be a Fiasco Playset of the Month in 2011, and a thirteenth custom-written by Fiasco designer Jason Morningstar just for this volume.

Like the other editions in the Anthology, this volume is a full-color, 144 page book, and the digital edition includes both PDF and epub formats. The book includes a foreword by noted comic author Kurtis Wiebe, new illustrations by Jason Morningstar, and a beautiful cover design by John Harper, designed to compliment the original Fiasco books.

Playsets included in this volume: Objective Zebra, Jersey Side, Quest for the Golden Panda, News Channel Six, Town and Gown, Break a Leg, The Penthouse, Horse Fever, Red Front, Camp Death, DC73, The Zoo.

Bonus Playset: Pen Show

Pen Show is exactly what is says on the tin— a deep, misguided, and weirdly violent dive into the low-stakes world of fine fountain pens. It's a Fiasco like no other, whether you are rocking a Mont Blanc Meisterstück or a rusty shovel.
What's Included

Softcover book

Digital edition in PDF and ePub
Get the Digital-Only Version
View full details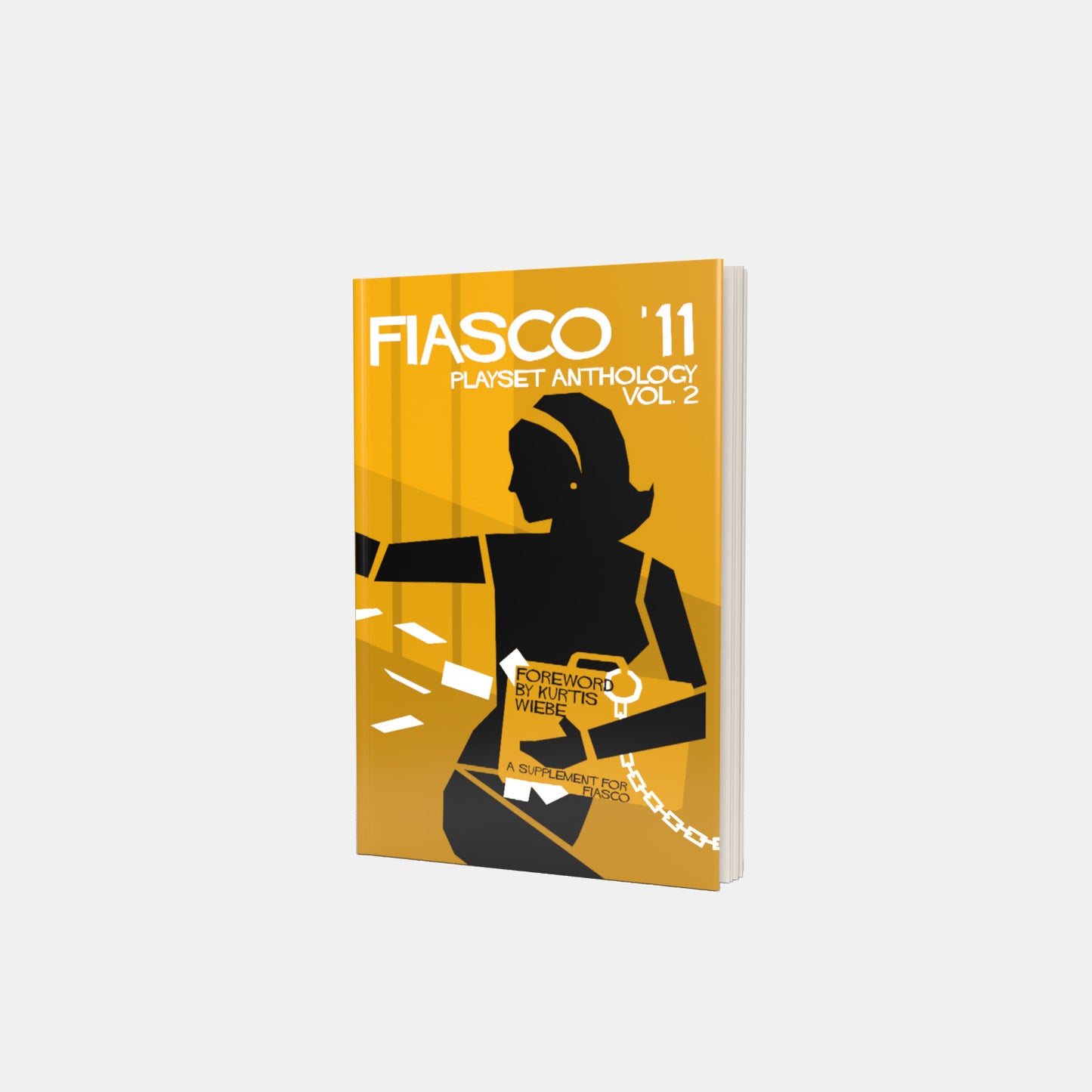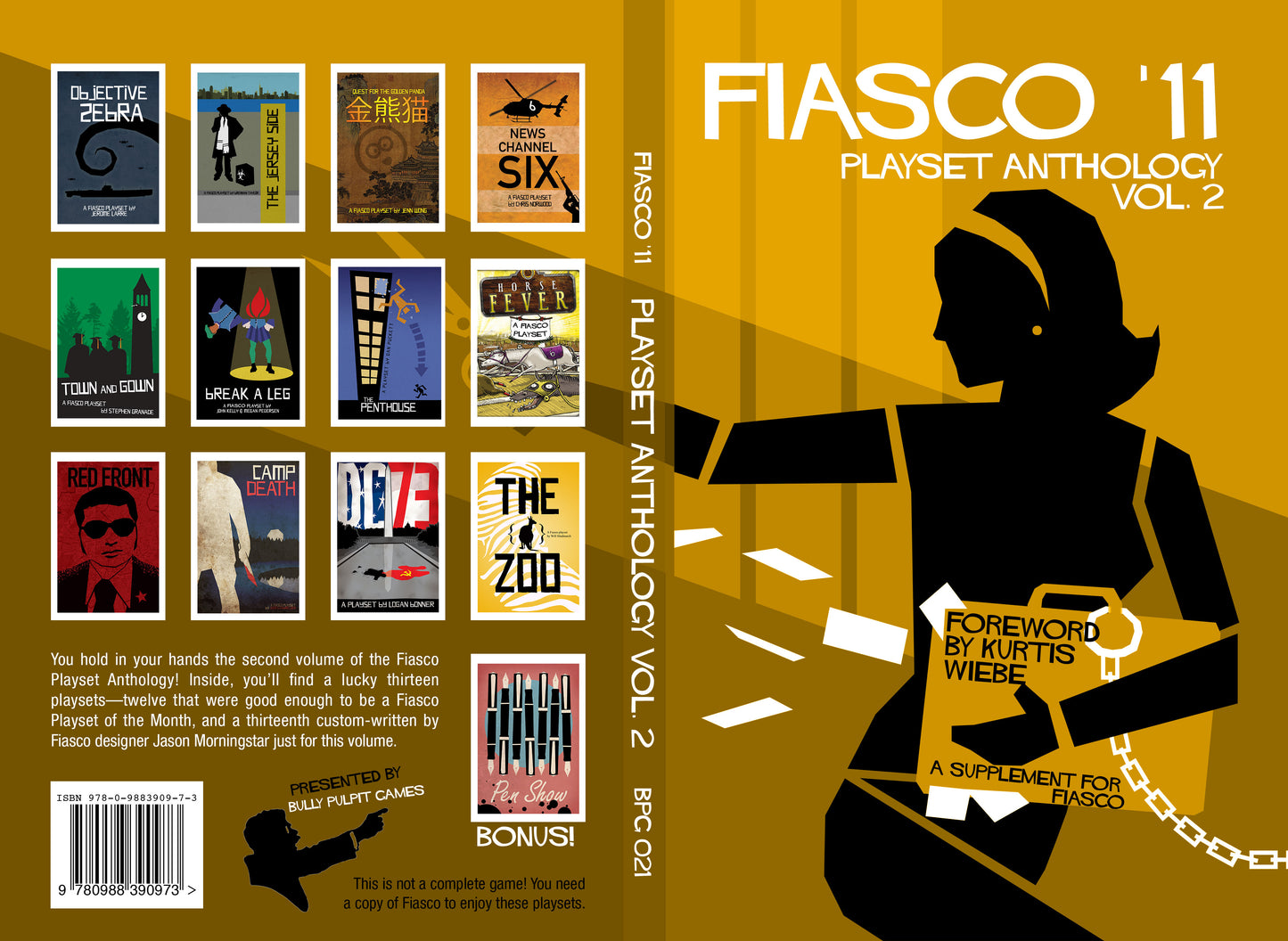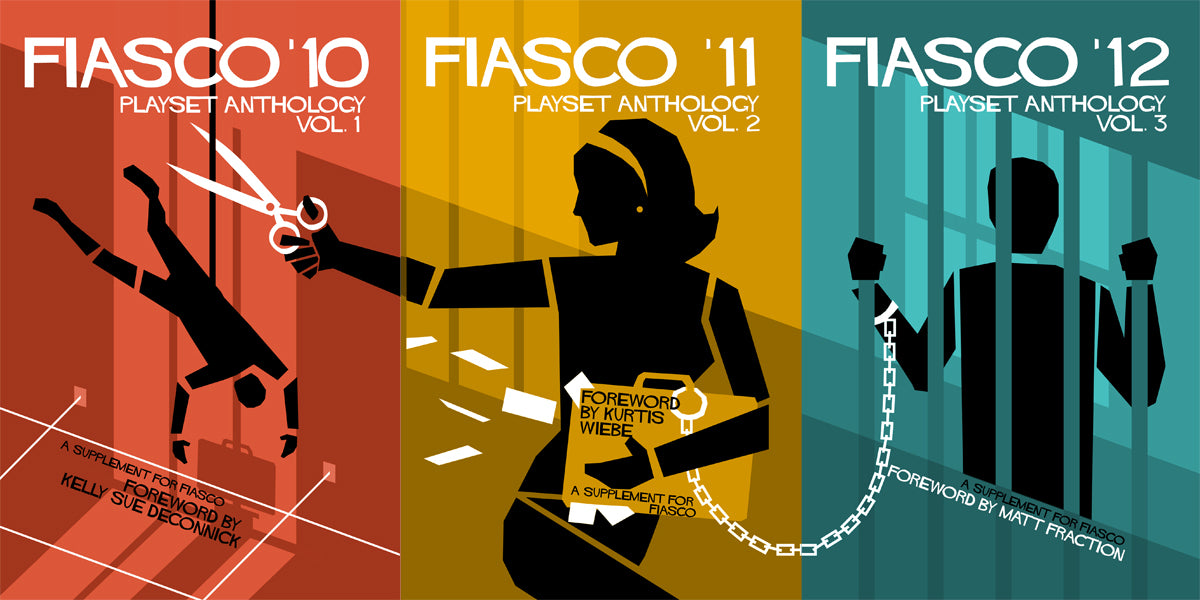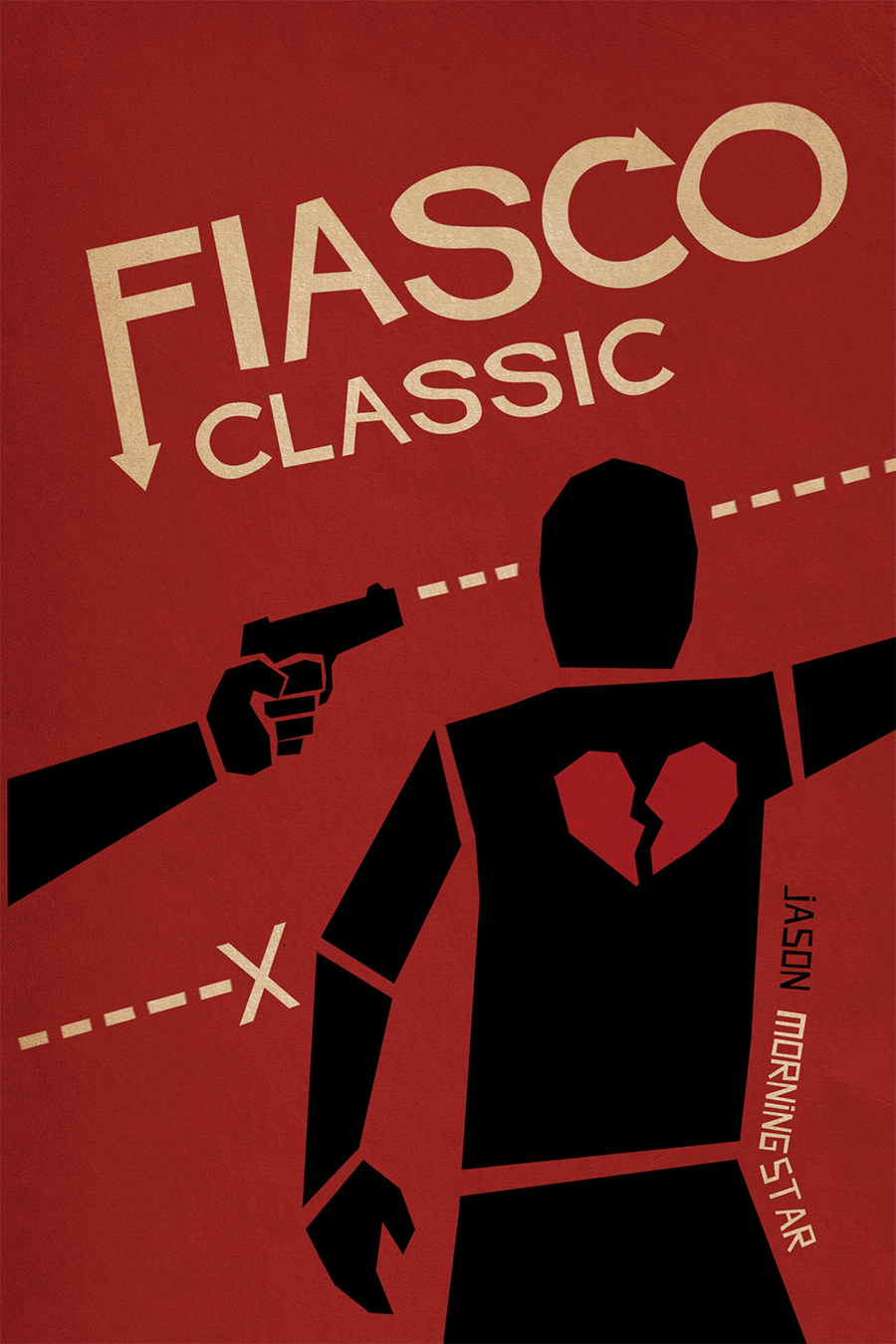 What is Fiasco Classic?
Fiasco Classic is an award-winning story-telling game inspired by cinematic tales of small-time capers gone disastrously wrong. You'll tell a story about ordinary people with powerful ambition and poor impulse control! Lives and reputations will be lost, painful wisdom will be gained, and if you are really lucky, you just might end up back where you started. You probably won't be lucky.
Fiasco Classic Books
Looking for more classic-style playsets or advice? Check out these other great Fiasco products!
Fiasco Classic vs Fiasco
Fiasco Classic (this edition)

You get the rules and 4 playsets in a 134 page softcover book. You can print out playsets from the book, or fan-made playsets from FiascoPlaysets.com. Playset booklets have a total of 144 elements.

You'll need 4 six-sided dice per player, in 2 different colors and several dozen note cards

This edition takes 4+ hours to play

Fiasco

You get everything you need to play the game in one box- including reference cards and 3 playsets. Playsets elements are on cards and include a total of 49 needs, locations, objects and relationships.

No dice needed or note cards needed

This edition can be played in 2 hours

Learn More